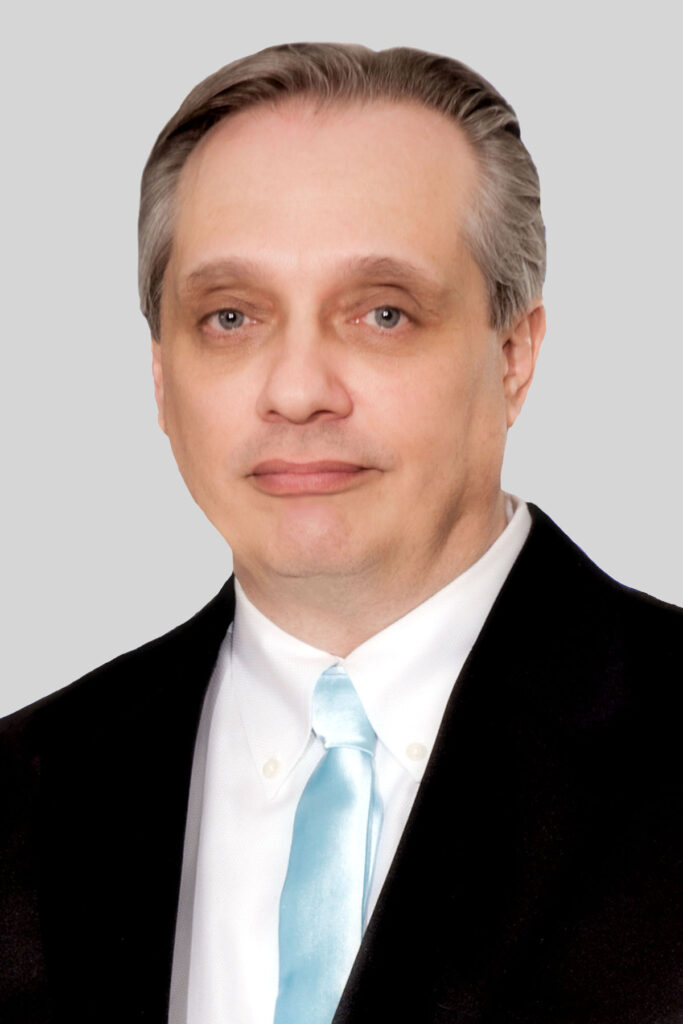 Thomas Lemmer is a consultant, researcher, analyst, and instructor. He has been active in the field of public safety for over 40 years. He has extensive experience as a state-certified law enforcement officer, including within key supervisory and police executive roles. Lemmer served for more than 34 years with the Chicago Police Department (CPD), rising to the rank of deputy chief.
During his career, Lemmer has served in both ethnically diverse and predominately minority communities, as well as within college, military, public transportation, and public housing settings.
In April 2023, Lemmer was appointed to the State of Illinois Task Force on Missing and Murdered Chicago Women. This appointment is a reflection of Lemmer's continued active engagement in advancing public safety.
Supervisory and Management Expertise
While with CPD, Lemmer spent more than two decades directing, managing and assessing law enforcement supervisors and executives. As deputy chief, he directed the department's management accountability processes – including CompStat. Building upon his policy development background, he authored CPD's first formal CompStat directive. He also established the management oversight processes for CPD's Strategic Decision Support Centers, which provide 24-hour, real-time crime monitoring and analysis capabilities in each of CPD's 22 districts. Building from his leadership background, he created the "Eight Levels of Supervisory Engagement Model." This management approach provides guidance on how to identify and respond to supervisory performance issues in a manner that fosters supervisory excellence.
Lemmer has also served in several leadership roles focused on patrol operations, community policing, interagency coordination, investigations, gang crime, juvenile delinquency intervention, as well as police policy development and implementation compliance monitoring. For his efforts addressing juvenile crime, he was the recipient of the Chicago Crime Commission's Star of Distinction Award in 2003, as well as the Illinois State Bar Association's Law Enforcement Award in 2018.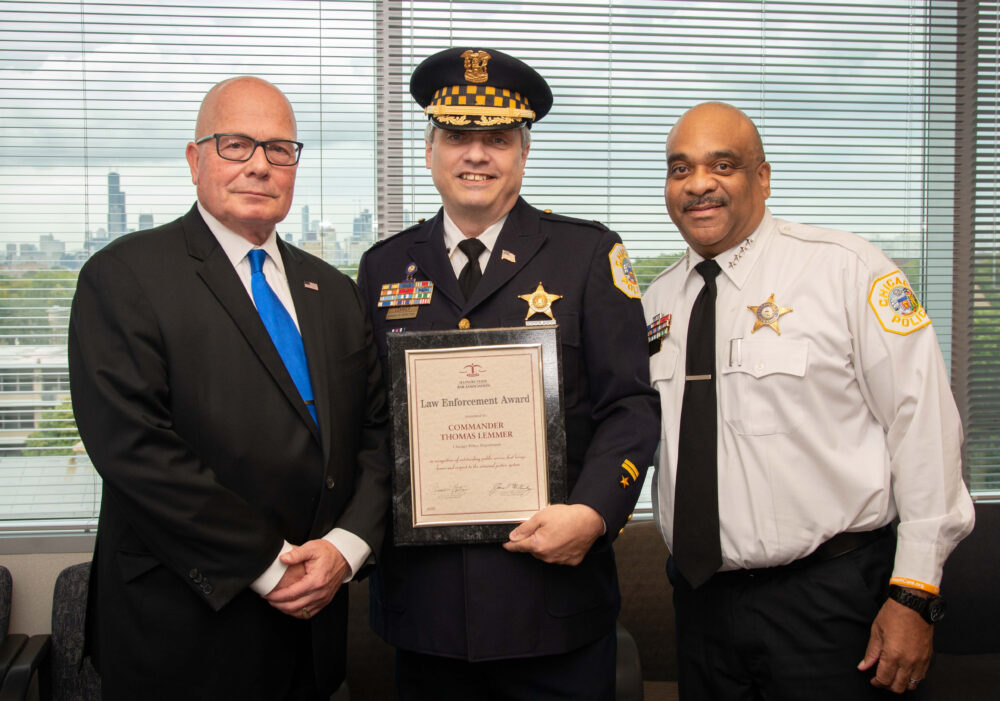 Researcher, Educator, and Trainer
Lemmer holds B.A. and M.A. degrees in Criminal Justice, and for seven years he was an adjunct faculty member at Loyola University Chicago, where he was the recipient of the Magnus Seng Teaching Excellence Award. He is a member of the International Association of Chiefs of Police, Illinois Association of Chiefs of Police, Illinois Sheriffs' Association, Police Executive Research Forum, Police Futurists International, the Fellowship of Christian Peace Officers, Fraternal Order of Police, and the International Law Enforcement Educators and Trainers Association, among other professional organizations.
Lemmer is an experienced in-service law enforcement trainer. While at CPD, he provided juvenile crime and victimization training to police officers assigned school patrol duties, district tactical personnel, detectives and sergeants. He also provided key leadership, supervisory engagement, and management accountability insights and instruction to newly promoted lieutenants, captains and commanders. Lemmer continues to be an active trainer for personnel and executives from other law enforcement agencies and several professional associations. His current efforts include an extended collaboration with the Illinois Law Enforcement Training and Standards Board Executive Institute. Lemmer is an active course content developer and a frequent Executive Institute presenter.
Secure 1776 Founder and President
Lemmer is the founder and president of Secure 1776 – Public Safety Professional Resource, LLC. The firm provides consulting and training services that help to advance improved public safety and enhance the law enforcement profession.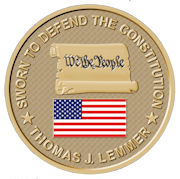 The name of the firm and this website, Secure1776.us, are a reflection of the oath that American law enforcement officers take, swearing to defend the United States Constitution and the constitution of their home state. Lemmer has instructed that constitutional policing is among the core elements essential to both advancing public safety and protecting individual liberty.
Read his formally published articles, as well as his Secure 1776 editorials and training insights at the links provided. For more information on his training courses, see our Training & Consulting Services section.

Connect with Thomas Lemmer on LinkedIn.
Click image to enlarge.
---