Within the policing profession, officer safety is always a priority topic. In recent years, a focus on officer wellness has grown as an officer safety issue. There are many physical, psychological, and emotional dangers for those who have sworn a law enforcement oath. The positive impact of wellness is healthier officers, who are better prepared, on every level, to perform their duties. Weakened wellness places officers at greater risk physically, psychologically, and emotionally. The voice of a child singing reminds us that officer safety is an issue that also impacts the wellness of police families. The song "Praying to God," sung by Tenley Moran, just eleven years old, is a powerful reminder that wellness is an issue that extends to the children of our police officers.
Estimated reading time: 4 minutes
Wellness – From the Voice of a Child
For those listening, there have been many officer spouses who have verbalized their concerns for the safety of their loved ones. They are always a powerful reminder of a key reality for the policing profession. The families of police officers are also impacted by the need for officer safety. When officer safety and wellness suffers, the wellness of their families is negatively impacted as well. Compared to their children, the adult family members of police officers are better prepared to meet the wellness challenges that may come into their lives and homes.
In song, Tenley Moran powerfully conveys an important message. The children of many police officers fear their mother or father may not come home. Often, for those killed in the line of duty, their own small children were among those left grieving. Tenley's music video, produced with the assistance of her policing family, as well as Alan Demoss and Dawn Elder, is a recommended resource.
Tenley, is the lead writer of the song, "Praying to God." In her effort she has raised awareness of the fears held by many children of police officers. But, she has also identified a core source of strength in dealing with those fears – faith. All of us, regardless of age, can always pray to God. Faith is an essential and highly-recommended wellness approach for all of our officers, and all of their families.
More About Tenley
In an 18 August 2023 article by Sarah Calams, we are introduced to Tenley Moran. She is the daughter, niece, and granddaughter of police officers. Calams provided us with Tenley's own description as to why the song is so important:
"There are a lot of kids who have police officers for parents. Some of those parents may not realize that their kids are scared about whether or not they're going to come back home."
Now eleven, Tenley began writing the song when she was just ten years old. She hopes that the song will help the children of other police officers know they are not alone. The chorus of her song provides an important spiritual message:
"But I'm praying to God. Hope they come back safe tonight. I'm praying to God, wasn't the last time I said goodbye. I don't know if I can take it. I just can't take it anymore. I'm praying to God. I'm praying, I'm praying to God."
Police Chaplains
The power of faith in God is an important resource. Even the U.S. Department of Justice (DOJ) has acknowledged this reality. In their study of police agency officer wellness efforts, the DOJ included police chaplain units, as an important component in building an effective multifaceted wellness approach. In Chicago, and most other jurisdictions, police chaplains are among the resources made available to both the agency's officers and their families.
You can learn more about the Chicago Police Chaplains Unit by visiting their website. Additionally, we also recommend the International Conference of Police Chaplains, as a key resource in support of our officers and their families.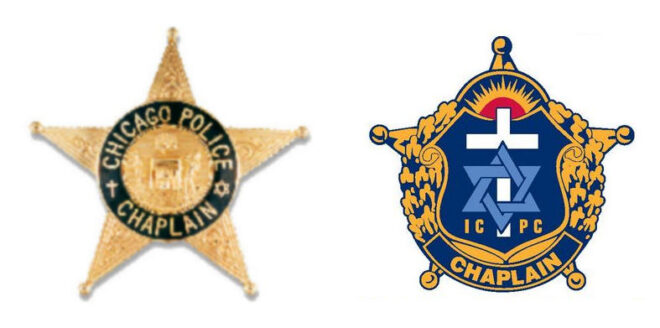 ---
We are interested in your thoughts, and invite you to comment below.