---
Welcome to Secure 1776 – Public Safety Professional Resource, LLC. Our firm and website are dedicated to helping foster enhanced public safety – particularly in the field of law enforcement.
We offer professional training and consulting services, as well as analysis of key news and research related to public safety.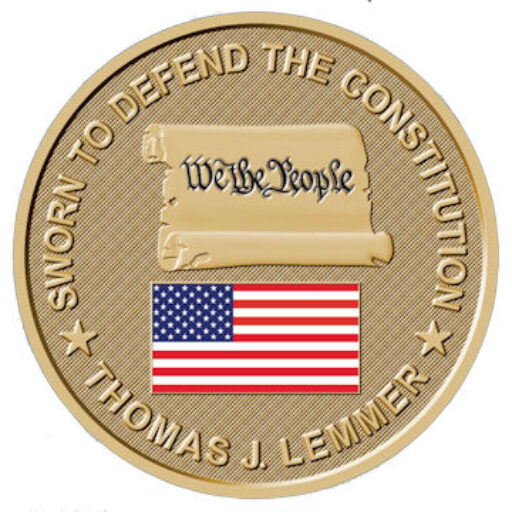 "Without question, America is in the midst of a public safety crisis. The way forward must be a proactive one. In this effort, it is essential for us not to be deceived by those who are seeking perpetual division for their own ideological and political purposes. When the police are one with the community, our neighborhoods are safer, freer, more stable, and better positioned to help foster the improved well-being of all of the community's members."
---

Four Main Sections of Our Site
1. Training and Consulting Services: Secure 1776 is proud to offer key training services on the topics of policing, supervisory engagement, and accountability, as well as consulting and analytical services in support of the public safety profession. Learn more about our training and consulting services.
2. Our Media: In this section Secure 1776 provides access to our independent research and analysis efforts published in research journals and professional publications, as well as our new online video series. Our articles and videos examine core topics relating to public safety, community policing, juvenile delinquency, gang crime, police operations, supervision, and leadership. Go to the "Our Media" sub-menu to read and view our original content.
3. Working with Others: Professional partnerships expand our scope and give us opportunities to both teach and learn from others. Secure 1776 and Thomas Lemmer are actively working with others to enhance the profession, with a focus on enhanced policing and officer wellness. Learn more about our key collaboration efforts.
4. Our Analysis of key items In the News and Research. Policing is in the news daily and the subject of considerable research. Here Secure 1776 provides links and analysis on both articles and research of note. Go to the "In the News and Research" sub-menu to learn more.
---
Why Secure 1776
Learn more about why Secure 1776 was chosen as our first name by reading our 2022 American Independence Day Editorial. We also strongly encourage every American to read the United States Constitution. Without question, the constitution is the foundation necessary for our communities to both secure individual liberty and enhance public safety.
We believe in the enduring importance of the American Ideal. America was founded as a republic. A nation which established a government that understood that each individual had been granted unalienable rights by the Creator. That among these were life, liberty, and the pursuit of happiness. Within this ideal, no one person is above the law, all are equal before the law, and none are without its protections. All those who wield governmental authority are accountable to the people. This ideal remains an essential guidepost, if the nation is to have both individual liberty and public safety.
Detailed Site Menu
For an table of contents outline of the main pages on this site, see our Site Menu.
Contact us for More Information
To contact us regarding our public safety professional services, please fill out the below form.
All original content copyright protected.
Secure1776.us (c) 2021-2023 | All rights reserved.
---