Rasmussen Reports released recent findings from a new national telephone and online survey. They found that 49% of Likely U.S. Voters believed last year's protests against the police hurt public safety. Just 22% said the protests helped public safety and 21% believed the protests didn't make much difference to public safety.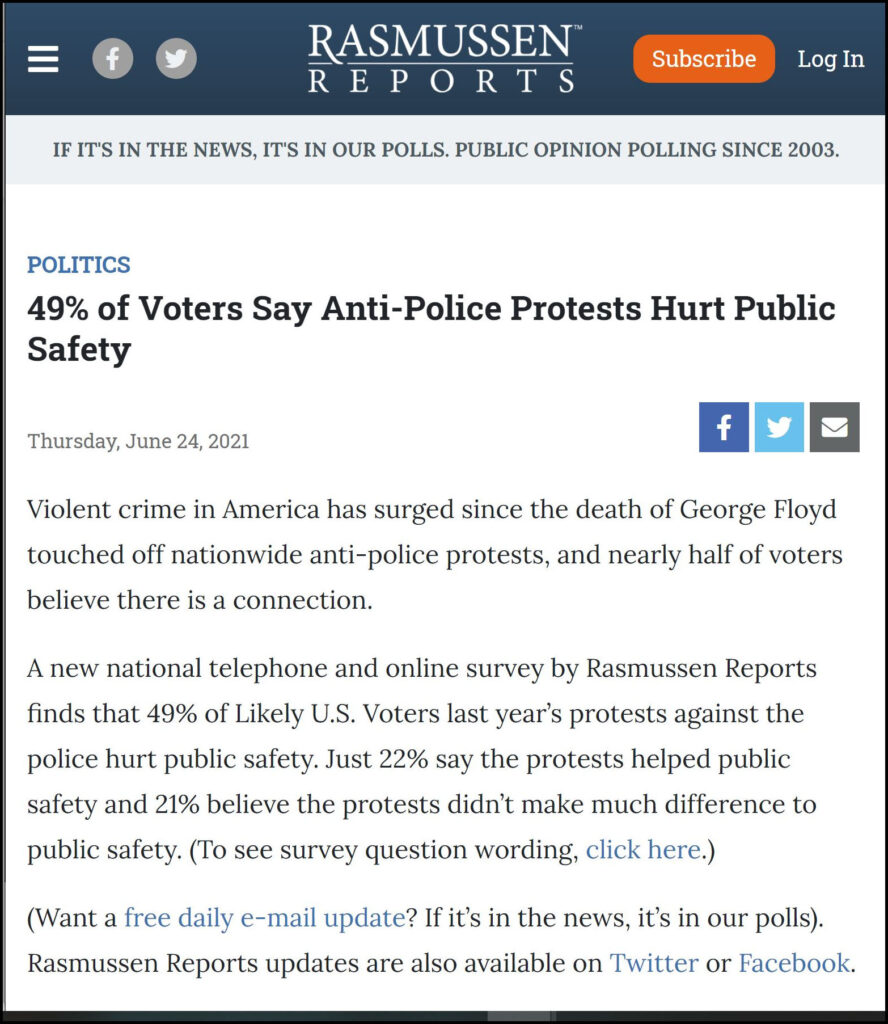 ---
We are interested in your thoughts, and invite you to comment below.

Copyright Protected | (c) 2021 Secure1776.us – All rights reserved.