Today, September 17th, is among the lesser known of the official days on our national calendar, and such is quite the shame. Happy Constitution Day to all in America. The U.S. Constitution is essential to ensuring simultaneously both the protection of individual liberties and the advancement of public safety. Here we provide two recommended resources. Of course, a link to the full text of the Constitution maintained by the United States Congress. Secondly, a link to the Constitution Day website. Additionally, we provide our thoughts on the importance of remembering the founding principles of our nation.
Estimated reading time: 4 minutes
The United States Constitution
On 17 September 1787, the delegates to the constitutional convention held in Philadelphia, Pennsylvania accomplished the remarkable. They created a system of government that respected the inalienable rights of the nation's people, and constrained the dangers of tyranny, while promoting the common good. The American people were presented a mechanism by which they could be both free and have a reasonable hope of peacefully enjoying the blessings of liberty.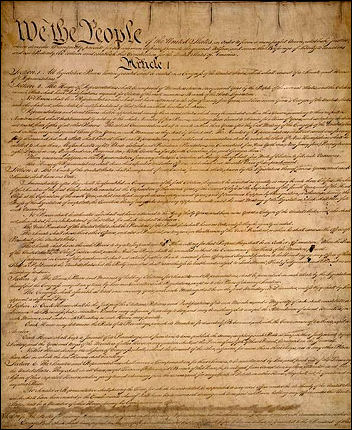 The official website of the United States Congress includes an excellent section dedicated to the United States Constitution. The full text of the constitution and all of its amendments are provided. We are hopeful that the members of Congress and their staffs make use of this site themselves.
From time to time, in a constitutional republic, those in positions of power are in need of a key reminder. The U.S. Constitution is a document which limits the power of government, not the rights and liberties of the people.
Constitution Day Website
We also highly recommend the Constitution Day Website. This site also provides an excellent index to the our constitution.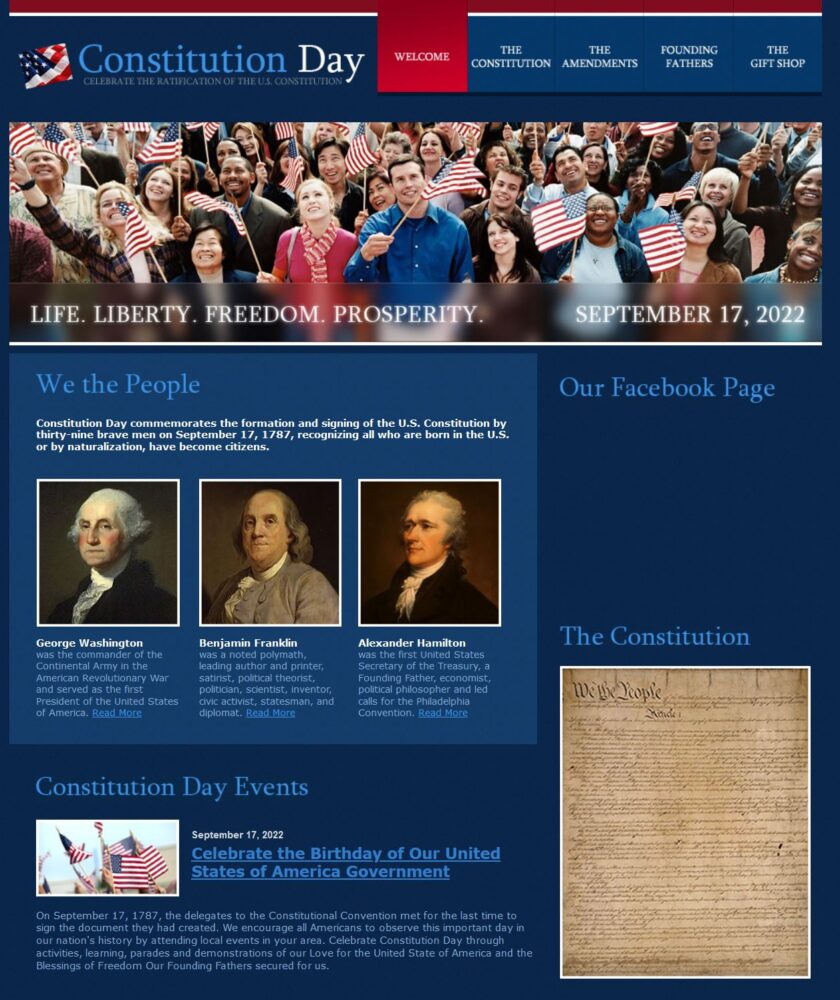 At the conclusion of the convention, a woman asked Benjamin Franklin what form of government had been created. Franklin famously responded: "A republic if you can keep it." The task of remaining a republic that is both respectful of individual liberty and capable of effective governance continues to pose many challenges. We see these challenges today as our nation struggles with crime, violence, and diminished public safety in many communities.
Our Editorial on American Independence Day
We also highly recommend our followers to go back and read our founder's editorial on American Independence Day. For those concerned about justice, equality, liberty, and public safety, both American Independence Day and Constitution Day, should provide encouragement and renewed commitment to the principles on which the nation was founded. At Secure 1776, we still believe that all people are endowed by their Creator with certain unalienable rights, and that among these are life, liberty, and the pursuit of happiness.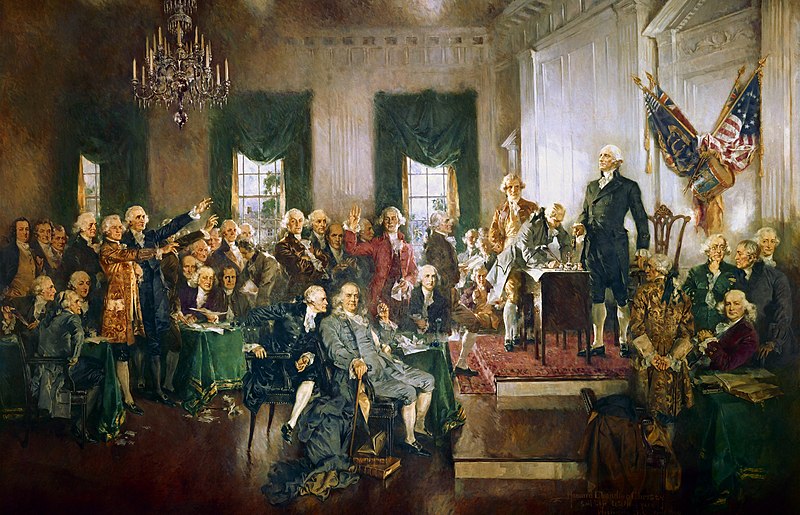 ---
We are interested in your thoughts, and invite you to comment below.