Gun violence remains a key concern, and one that is a primary focus for the police, particularly in urban America. Secure 1776 pulls this study up as a reminder of both the persistent nature of crime issues and the need to examine the research in the field.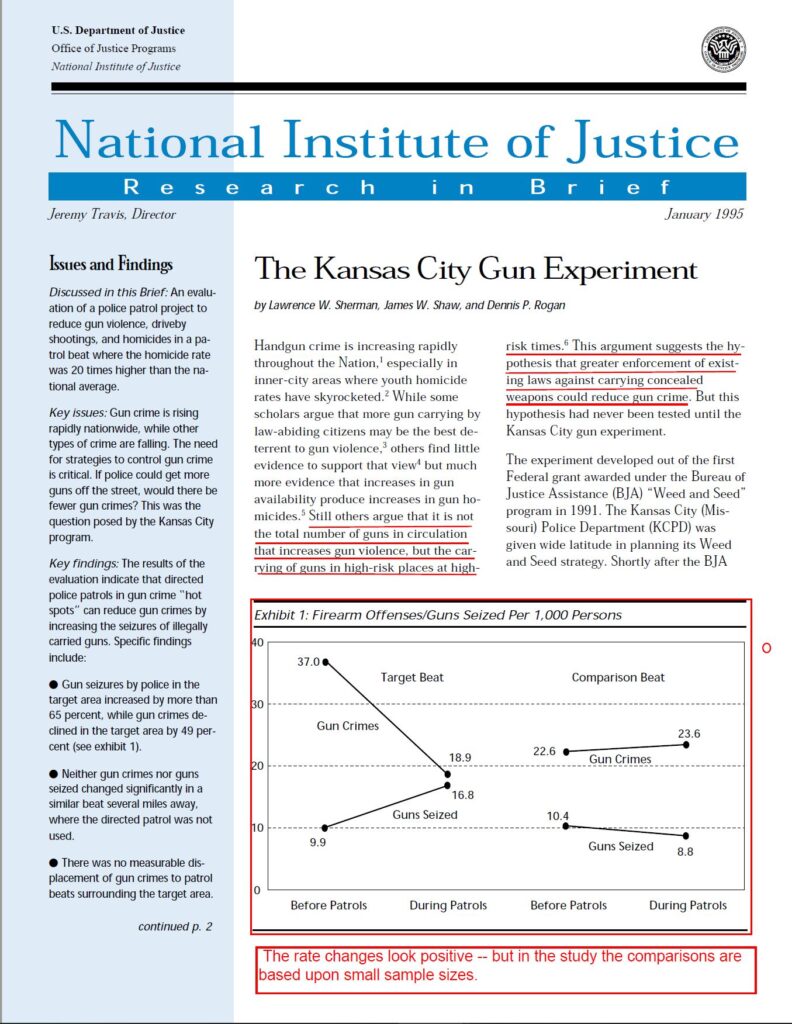 The National Institute of Justice (NIJ) issues a "Research in Brief" report in January 1995 entitled, "The Kansas City Gun Experiment." The report highlighted the research and findings from Lawrence Sherman, James Shaw and Dennis Rogan. The researchers wrote that there "most important conclusion from their evaluation was that the "police can increase the number of guns seized in high gun crime areas at relatively modest cost." An interesting connection between police operations and budgetary concerns.
Secure 1776 has taken a look at this research brief and provides analysis on the brief itself to help draw forward some observations regarding the study. The comments from Secure 1776 are in red. You can download the annotated NIJ document by clicking on the link below.
NIJ.1995-Jan.The-Kansas-City-Gun-Experiment