Too many shoplifters in your town? At least one community in Kenosha County, Wisconsin wants fewer reports of retail theft. But, actually stopping the stealing can be a challenge. The Village of Somers has an idea. If a store has too much theft, just make the merchant pay a $500 fee for calling the police. How much is too much? Well it used to be 20 calls a month. Now it will be 10 retail theft calls a month. We agree. Ten thefts from your store a month is too many. Worse, all of those calls makes it look like the village has a crime problem. Less calls, fewer reports. Fewer reports, less crime. Well, sort of. We did not say making a crime victim pay for police service was a good idea.
Estimated reading time: 3 minutes
Caution Victims, Government Logic
Police service is expensive. True. If the police are busy taking reports about crimes, those same officers are not out on patrol. Also true. But, we are pretty sure that taking reports about crime is part of the policing function.
We checked the Village of Somers website to see the size of their police department. Interestingly, the village does not actually have its own police department. Law enforcement services in that community are provided through a contract with the county sheriff. So, the village will charge its merchants $500 each call, if they call the county sheriff too often to report shoplifting. Now that is clever. Normally, we must look to the federal government for such skillful financing.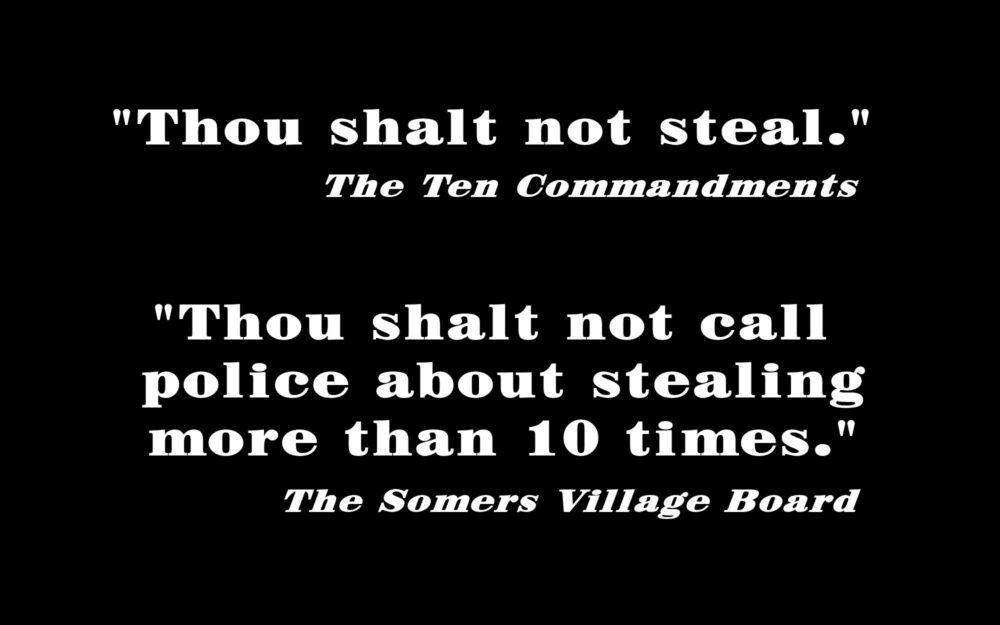 One Victim in Particular
According to the Kenosha News, the recent village ordinance change was driven by calls from one retailer in particular. The local Walmart store has been the victim of increased shoplifting. George Stoner (sic), the President of the Somers Village Board of Trustees, spoke to the local news outlet on the issue. "We don't want Walmart to close, but on the other hand, we shouldn't be providing security for Walmart." Stoner added. "It's starting to get ridiculous."
Apparently, President Stoner missed the news from Chicago this past April. Walmart's closing of four Chicago stores was driven by profit, shoplifting, and security issues. Ridiculous?
We assume Walmart does pay local property and sales taxes. One would think that would cover being able to call the police every time a crime is committed – even at Walmart.
---
We are interested in your thoughts, and invite you to comment below.