Without question, America is in the midst of a public safety crisis. Rising violence and lawlessness have been most visible in America's largest cities. However, concerning increases in crime have also been seen in suburban and rural areas. The nation is sharply divided politically, and public service has often been the focus of far more criticism than gratitude. So, in this challenging environment, it is not surprising that many police officers, deputy sheriffs, state troopers and others within the law enforcement profession – from frontline officers to agency chiefs – have asked themselves two questions: Why me? Why now?
Why me? Each of Us Has a Purpose
Why me? As noted in 1623 by John Donne, "no man is an island." Each of us has a key role to play, a purpose. All those who have sworn an oath hold a special obligation.
While these are exceptionally challenging times, the work our police officers do matters. Is it not when the Constitution, and the very rule of law, are being questioned – and worse, directly undermined – that their oath to defend the Constitution takes on greater, not lesser significance?
The efforts of our nation's police officers protect all of our families, and their work is essential to helping build safer communities. They honor the fallen, by carrying on their public safety mission. They rescue their fellow officers from the challenges, strains, and dangers embedded in much of the work.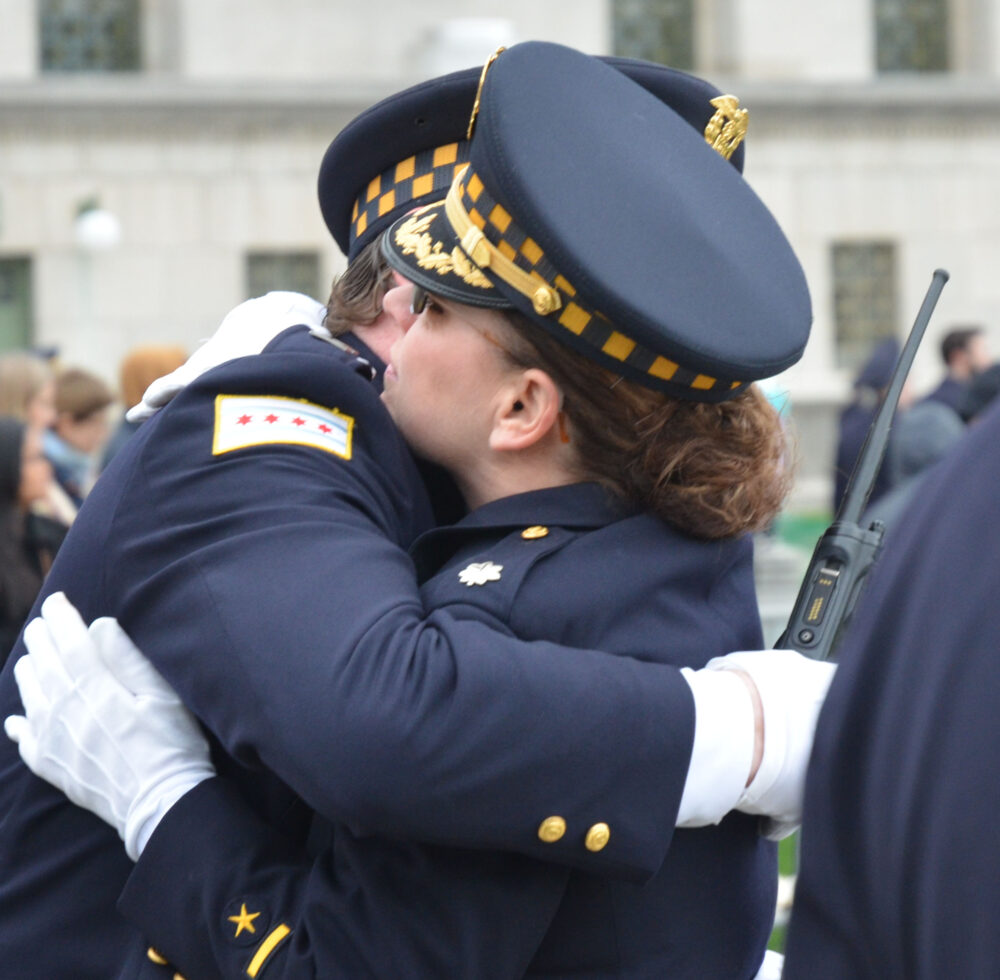 Policing is an enduring commitment, as even for those who have retired, a loyalty to the profession and the oath remains important.
Why Now? The Mission Remains Vital
"Why now?" First, the nation's police officers have too often been cast by extreme political forces into the role of "them."
That is to say, activists have sought to deliberately separate the police from the communities they serve. Second, activists have also sought to dismantle the criminal justice system's ability to hold offenders accountable.
The demands on the police are many. They patrol seeking to prevent tragedy. We send our officers into circumstances that are already tragic, or are at grave risk of turning tragic. They respond in the wake of tragedy at great personal risk. Their dedication, heroism and compassion save lives, protect the innocent, and build safer and stronger communities.
It is imperative not to be misdirected by demands for perfection and an unattainable standard that can best be described as "tragedy-free" policing. Action is needed now to repair and safeguard the very fabric of the nation, as a union of livable communities that are both free and safe.
The Way Forward
The way forward must be a proactive one. In this effort, it is essential for us as a community not to be deceived by those who seek perpetual division for their own ideological and political purposes. To meet this challenge, it is also essential for all of us to raise the confidence and morale of those within the law enforcement profession to move proactively forward. Why you? Why now? You are needed now more than ever. As scripture instructs us; "Blessed are the peacemakers, as they will be called children of God" Matthew 5:9.
How to Put this Course to Work
For those within the profession who are questioning their place in this challenging time, this training provides an opportunity to refocus and recharge. The one-hour presentation was created by Thomas Lemmer as an officer wellness, emotional strength development, and mission support resource. Participants are advised that the presentation is emotionally intense. The course debuted at the 2022 Breaching the Barricade Law Enforcement Conference, receiving positive, heartfelt reviews.
This presentation can be effectively utilized in agency staff meeting, retreat, and management development settings. This training can also be paired with other Secure 1776 courses to create a customized half or full-day of instruction. In particular, this course serves as an excellent training companion to our countering demands for tragedy-free policing, all-levels leadership and supervisory engagement course options.
In the seminar versions, pairing this course with a pre-training survey of the agency's members provides powerful insights and enhanced motivational training session discussions.
---
Need Assistance? Contact Us Now
To learn more about this course, or to start the scheduling process, please fill out the below form or email us at admin@Secure1776.us.
We can also assist your agency with research, onsite inspections, accountability approaches, policy development, performance assessments, process evaluations, supervisory engagement, and operational planning. Customized training and consulting options are possible to meet the specific needs of your agency. Contact us now.
---
---