At first glance this may not appear to be the type of article that would be posted here on Secure 1776, as this site seeks a higher-level focus than a single shooting incident. However, this incident from 4 July 2021 in Toledo, Ohio connects to several key points nationally.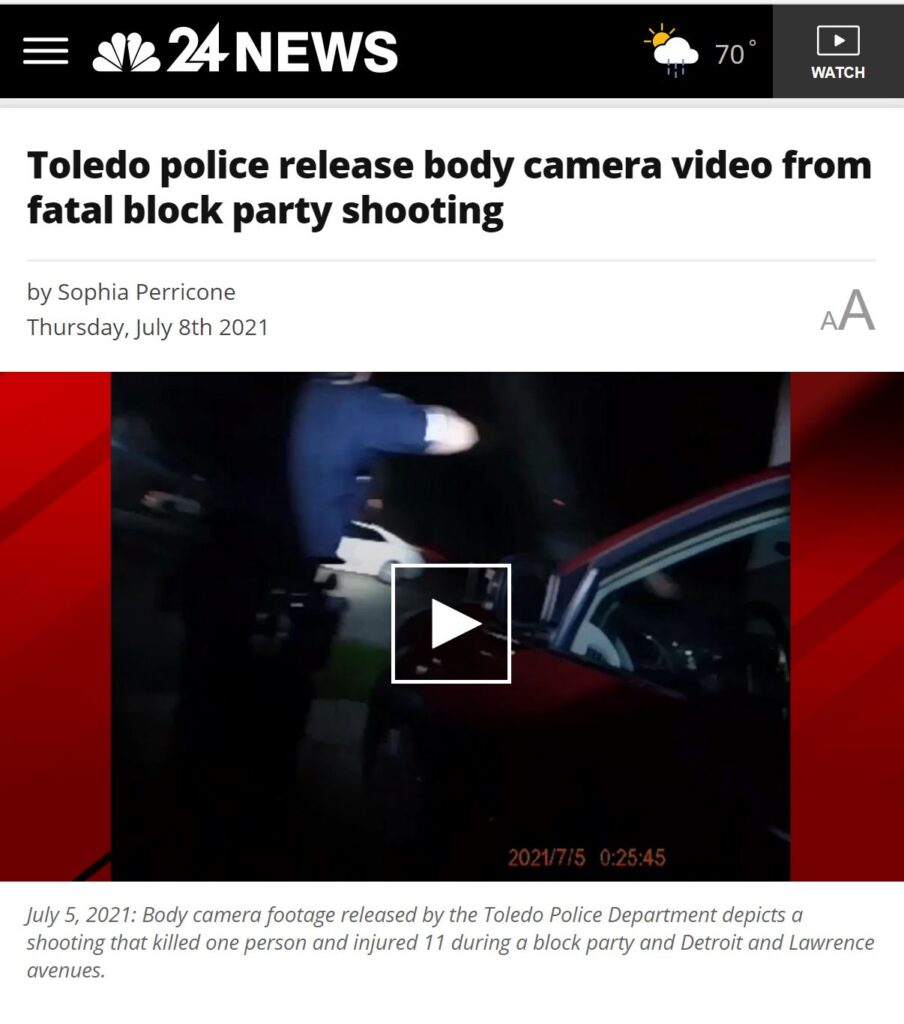 Secure 1776 encourages its readers to watch the police body-worn-camera (BWC) video released by the Toledo Police Department (provided via WTOL-11's YouTube page). As reported by NBC-24, this video is from a July 4th block party in Toledo, OH that turned violent, and left 11 people shot and one teen killed.
Secure 1776 takes note of the following:
The responding Toledo police officers displayed courage and calm in the midst of chaos.
While there has been a significant and concerning uptick in the departure of police officers from departments across the country, the essential role of the police in fostering public safety remains. See our

post on the police staffing crisis

.
This incident is reflective of the concerns of a majority of Americans relative to violence. A July survey released by Navigator Research found that of 14 topics, violent crime was listed as a "major crisis" for 54% of the respondents – higher than all other issues listed. See

our post on this survey

for more information.
The nation has experienced a breakdown in the social fabric that fosters informal social control. As noted by Charles Fain Lehman, "… by trying to disempower and delegitimate the police, critics of policing are simultaneously disempowering informal social control …" As such, disputes at large public gatherings are at greater risk of turning violent, even deadly. See

our post on Lehman's article

, "The Community's Credible Threat."
---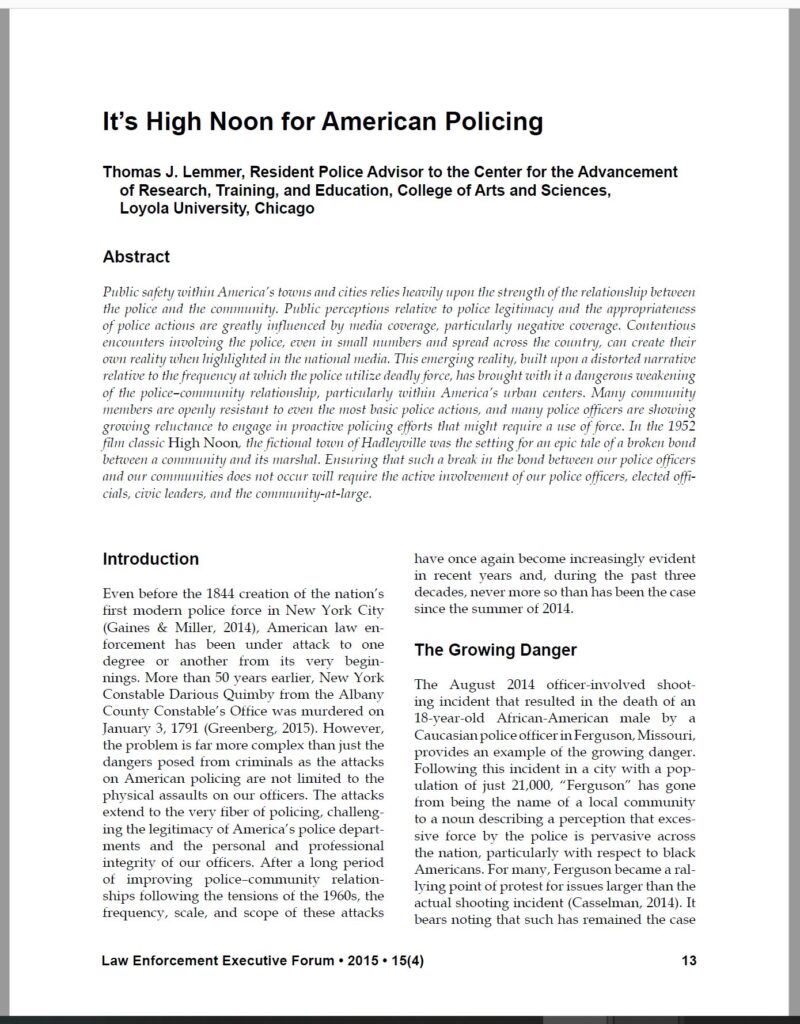 In our article, "It's High Noon for American Policing," Thomas Lemmer used the tale told in the 1952 film classic "High Noon" to highlight the dangers that come when the police-community relationship is broken. The article also considered whether there were still signs that the bond between our communities and our police officers, while weakened, could still be found. Secure 1776 followers are encouraged to read the signs of hope (and caution) presented in that article.
The BWC video from Toledo is troubling with respect to the health of our cities. But the video also provides a clear example of police officers who continue to demonstrate their commitment to the community – even when such commitment places them in danger. A continuing sign of hope.
---
We are interested in your thoughts, and invite you to comment below.

Copyright Protected | (c) 2021 Secure1776.us – All rights reserved.